Meine maa ke chehre se aankhen hata kar maa ki choot par kendrit kar dee. Meri maa ki choot bahut hee gadraai hui aur ghane kale baalon se bhari thee. Maa ki jhaant ke baal ghunghrale aur lambe the. Maa ne shaayad hi kabhi apnee jhaanton ki safai ki ho. Mein aisi phooli phooli jhaantdaar choot dekh mast ho gaya. Maa ki jaanghen bahut hi chaudi aur dudhiya rangat liye thee. Meine maa ki chikni marmari jaangh par haath rakh diya aur halke halke us par phislaane laga. Tabhi maa ne taangen thodi chaudi kar dee aur meri aankhon ke saamne maa ki choot ki lal phaank kaundh gayi.

"Haay mere Vijay raja tujhe apni maa ki choot kaisi lagi? Lo jee bhar ke dekho ise, chodi kar kar ke dekho aur bataao tujhe pasand aai." Maa ne hanste huye poochha.

"Haay kya pyari choot hai. jitni pyari yah teri cheej hai utne hi pyaar se ise mere saamne pesh karo. Ise poori saja ke poori chhata ke saath mujhe saumpo tab meri pasand napasand puchho. Khoob bol bol ke poori kamatur hoke mujhe ise bhogne ke liye kaho meri jaan." Yah kah kar mein bistar par let gaya. Maa mera matlab samajh gai aur bistar par aa gai. Maa ne meri chhati ke donon or apne ghutne tek liye aur ghutanon ko jitna phaila sakti thee phaila li. Meine bhi apne ghutne mod liye aur pichhe maa ke peeth tikane ke liye unka support bana diya. Maa ne un par apni peeth tika dee aur choot meri or aage sarkaate huye apne donon haathon se jitna chidor sakti thee utni chidor dee. Maa ki choot ka lal chhed poora phaila huwa mujhe aamantran de raha tha. Maa ki choot se videshi scent ki mithi khushboo aa rahi thee.

"Lo mere saajan teri seva mein mera sabse khaash aur private ang pesh hai, ise theek se andar tak dekho. Bheetar jhaank ke dekho, iski lalaai dekho, iski chiknaahat dekho. Apni Rani ki is sabse pyari dish ka chatkhaare lele kar swaad lo." Maa ne khanakti aur thartharati awaz mein kaha. Mein pagal ho utha. Meine apne donon honth lagbhag maa ke khule choot ke chhed mein thoons diye. Maa ke laslase chhed men meine 2-3 baar apne honth ghumaaye aur fir jeebh nikaal kar maa ki choot ki andruni diwaron par phirane laga. Maa ki choot ka andruni bhaag laslasa aur halka namkeen tha. Choot ki natural khushboo videshi scent se mili hui bahut hi madak thi. Mein maa ki choot par munh daba kar choot ko betahasha chaate ja raha tha. Meri jeebh ki nok kisi kadi guthalinuma cheej se takra rahi thi. Jab bhi mein us par jeebh phirata maa ke shareer men kampan anubhav hota. Tabhi maa ne uth kar theek mere chehre par aasan jama liya aur jor jor se mere chehre par apnii choot dabaane lagi. Maine maa ke phoole chuttadon par apni mutthiyan kas li aur maa ki choot men gaharai tak jeebh ghusa kar meri mast maa ki choot ka swad lene laga.
Mein kai der tak apni mast maaki choot men poori jeebh ghusa kar chaatta raha.
Thodi der baad mein bistar se khada ho gaya aur ek ek karke apne kapde kholne laga. Kuchh hi pal men mein bhi maa ki tarah poora matherjaat nanga tha. Maa bistar par baith gai thee. Mera 11 inch ka lund lohe ki rod ki tarah tan kar khada tha. Bada sa gulabi rang ka supara ek dam chamak raha tha. Meine ek paanv maa ke bagal men bistar par rakha aur apna lund haath se pakad kar maa ke chehre se takrane laga.
Mein: "Maa mujhe pata hai ki pichhle 15 saal se tu iske liye taras rahi thi, par wahaan gaanv mein har kisi ka yah maangte to nahin phir sakti thi na. Meine tujhe cinema dikhaye, achhe restaurants men khana khilaaya, parkon ki shair karaai, tujhe beauti parlour mein leja sajaaya, modern dresses pahanaai par un sab se teri tarasti choot ki to pyaas nahin bujh sakti thi na. Tere jaisi tagadi choot wali tagadi aurat ko to mere jaisa tagada lauda chahiye. Jab tumhari har khushi ka dhyan rakh raha hoon to phir tere liye aise lund ki kami kyon rakhoon jo ki mujhe kahin se khareed ke nahin lana hai. Le theek se dekh ise aur maja kar."
Maa ne haath badha kar mere lund ko mutthi mein le liya. Lund ke supare ko maa apne honthon par phirane lagi. Doosre haath se maa mere andkoshon ko masal rahi thee.Maa mi janta hu tumhe candy khane ka bahut shouk or tum candy bahut acha chusti ho ab batao tumhe ye chocobar candy kesi lagi . haye mera raja tumari ye mast chocobar candy badi mast hi is jaisi mast candy ko kon aurat hogi to chusna nahi chahiyegi or Tabhi maa ne gapp se mera aadha lund apne mukh men bhar liya aur use apne thook se tar karne lagi. Maa atyant kamatur ho mere lund par jeebh phira rahi thee.
"Wah! kya shaandaar shahi lund hai. Aise lund par to mein bali bali jaaun. Aaj se to mein tere lund ki daasi ho gai. Ab or mat tadpaao, is mastaane lund se meri pyasi choot ki pyash bujha do. Is lund ko meri choot mein poora utaar do mere sajan, meri chut ka apne vishal lund se manthan karo. Apni tadapti maa ki jawani ko khul ke bhogo. Apne lund ke ras se meri chut ko seench do. Aao mere pyare balam aao. Mere upar aa jao aur meree khushi khushi lo. Mein tumhen dene ke liye bahut aatur hoon" Maa tadap tadap kah rahi thi.
"Haan meri Radha Rani mein tera diwana hoon meri chamakchallo , teri choot ka rasiya hoon. Jab se tu yahaan aai hai tab se mein teri is mast jawani par fida hoon. Sote jaagte mein hardam teri mastaani gadrai jawani or teri mast gulabi choot ka hi khwaab dekha karta tha. Ab jab mere saamne teri yah mast jawani or choot mere samne nangi padi hai to mein ise manchaahe dhang se chodunga. teri ye mast madbhari jawani dekh kar lagta hi teri is gadrai jawani ko abhi tak kisi mard ne loota nahi hi kisi ne . teri is mast gadrai jawani ko dekh kar to laudiya bi sharma jaye or tuz se jalane lage. to tu bilkul mast laundiya lag rahi ho. Teri yah badi si phooli hui paavroti si choot theek mere lund ki size ki hai. Sachmuch mein teri choot bahut mast hai. Kya jhaantdaar shandaar choot hai. Itne din itni mast aur meri pasand dida cheej chhupaaye tu mere saamne phirti rahti thi. jab bi tum mere samne ye badi mast gand lekar thumak kar chalti thi or mera ye lund ek dum lohe ki rod jaisa khada ho jata tha. or us time main hi janta hi ki teri ye mast gand dekh kar apne is laude ko kasise samjata tha. Meri bulbul Kya tere man mein mere lund ka jara bhi khayal nahin aaya ki apni choot nangi kar ke mere saamne aa jati. Kya mein samajhta nahin ki maa ki choot men chudwane ki khaaj chal rahi hai? Jab mein tere saare shauk poore karne ke liye mara ja raha hoon to kya tera chudwane ka shauk poora nahin karta. Ab to mein tujhe tadpa tadpa teri jawani ko bhogunga meri jaan tere har ek ang ka ras mi dil khol kar piyoga." Yah kah meine maa ko lita diya aur maa ki gaand ke niche ek bada sa takiya laga diya taki choot ubhar jaay.
Maa: "Haan mere Viju pyare mere saiya mere raja mere balam lo ab to tere saamne yah maatri ang khula pada hai, lo ab apni is janmsthali ka khul ke upbhog karo. Apne vishaal lund se meri chut ka bhedan karo. Haan mere swami apni is pyasi charnon ki daasi ko apna virya daan do, meri varson se sukhi padi is baawdi mein apne ras ka naala baha do aur ise labalab bhardo."
Mein: "Haan meri radha rani mein teri taangon ke beech teri lene aa raha hoon." Mein maa ki taangon ke beech aa gaya aur maa ki choot ke chhed par apne lund ka supara rakh diya. Maa ki choot poori laslasi thee. Thoda sa jor lgate hi supara 'pach' karke andar phisal gaya. Ab mein maa ke upar poora jhuk gaya aur maa ko honthon ko apne honthon men le liya. 4-5 baar keval supara andar daalta aur poora bahar nikal leta. Iske baad supara andar dalne ke baad meine lund ka dabav maa ki choot men badhaya. Mein dabav bahut dheere dheere de raha tha . Agle 2-3 minute mein mera aadha lund maa ki choot men sama chuka tha. Udhar maa ke honth mere honthon mein the. Niche maa kasmasa rahi thee. Ab mein maa ki choot mein aadha ke kareeb lund daalta aur wapas nikaal leta.
Kai baar aisa karne se choot andar se achhee tarah se gili ho gai. Iske baad aadha lund daalne ke baad meine choot men dabaav banaye rakha aur mera lund choot men dheere dheere sarkne laga. Maa ka shareer neeche akad raha tha. Ab maa ke honth chhod kar mere haath maa ki choochiyon ko goondh rahe the
Maa: "Tune to apne hallabi laude se aaj mujhe 18 saal ki kanwari laundiya bana diya hai , mere sainya . Itna maja to mein jab jindagi men pahali baar chudi thi tab bhi nahin aaya tha. Tumhaara yah mota sota to meri choot mein poora adas gaya hai. Apni is rani mein dheere dheere pelo aur aahiste aahiste meri jawani ka poora maja lo."

Mein: "Haan meri Radha rani dekho kitne aaraam se tujhe chod raha hoon. Mein tera bahut shukra gujaar hoon ki tune itne saal se mere liye apni yah mast choot bacha ke rakhi. Jitna maja mujhe tere saath aa raha hai utna maja mujhe koi ladki de hi nahin sakti thi. Ab mein bilkul shaadi nahin karoonga. Ab se tu hi meri biwi hai, mere gharwali hai meri joru hi or mi hi tera mard hu . Duniya ki nazaron mein tu bhale hi meri maa bane rahna, usse mujhe koi farq nahin padta par jab bhi mauka mile yun hi mast ho chudaate rahna." Ab mera lund maa ki choot mein jad tak andar ghusne mein bilkul thoda sa baki rah gaya to meine choot mein lund ke halke dhakke dene prarambh kar diye. Maa haay haay karne lagi. Mera lund maa ki choot mein jad tak andar bahar hone laga tha. Dheere dheere mein dhakkon ki speed badhaata gaya. Lund 'phachch' phachch' karta choot se andar bahar ho raha tha.

Ab maa ne donon haath meree kamar mein jakad diye aur dhakkon mein mera saath dene lag gai. Maa ki ahhhh aahhhh ki siskaariyon men badal gai. maa ki aankhen mund gai aur wah mujhse chudaai ka swargiya anand lene lagi. Mein maa ko betahasha chode ja raha tha. Ab paun ke kareeb lund choot se bahar nikaalta aur ek karara shot laga ke jad tak wapas pel deta. Udaar maa bhi mast ho apni bhari gaand niche se upar uchhaal uchhaal mere dhakkon se taal milaane lagi. Maa ne mujhe kas ke apne se chipka liya aur mere honnth apne honthon mein kas unhe choosne lagi, mere mukh ke andar apni jeebh daalne lagi. Maa ki yah masti dekh mein aur josh men aa gaya aur mein haathon ke bal upar uth bahut hi prachand tarike se apna lund us pyasi choot men danadan pelne laga.

"Maa kaisa lag raha hai. kyon triloki dikh rahi hai ya nahin? Kya aaj se pahle kisi ne teri aisi chudaai ki thi?" Meine poochha.

"Are mat poochh. Aaj jaisa anand to mujhe jeewan men aaj tak naheen mila. Tum bahut hi pyar se chod rahe ho. Mujhe dard mahasoos tak naheen hone diya aur 11 inch ka hallabi lauda poora ka poora meree choot men utaar diya." Maa ne kaha. Ab mein poore josh mein aa chuka tha aur jor jor se humach humach kar lund pelne laga. Maa bhi neeche se dhakkon ka jabab de rahee thee.

Mein: "Dekh tujhe kaise kas ke chod raha hoon. Le ye mera dhakka jhel meri radha rani. Badi mast aurat hai tu. Tu to sirf mere se chudne ke liye hi bani hai. Tujh jaisi chuddakad aur sexy aurat ko to din raat nangi karke hi rakhna chaahiye aur jab bhi lund khada ho jaay to tere kisi bhi chhed men pel dena chaahiye. Bahut garam hai teri choot aur tere mein bhi bahut garmi hai. Aaj mein teri saari garmi jhaad dunga. Radha tu bahut hi karaara maal hai, gaanv ka khaalish maal hai. Is umar men bhi tu ek laundiya ki tarah kadak hai." Mein anaap sanaap bakte huye apni mast maa ko chode ja raha tha. Kareeb 10 minute tak yah chudaai chalee ki maa ne mujhe buri tarah se jakad liya. Maa ki aankhen lal ho gai, wah hamfne lag gai aur jor jor se siskaariyaan lene lagi. Phir uska shareer ek baar aintha aur wah kuchh dheeli padne lagi.

Maa: "Haay Vijay bete chod apni maa ko. Haan mein bahut garam hoon, meri sari garmi jhaad de. Dekh meri choot se ras bahne lag gaya. Haay khoob kas kas ke chod mujhe. Mein tera danda pilwaate pilwaate jhadna chahti hoon. Mein itni kamjor kyon hoti ja rahi hoon. Tune to ek hi chudaai mein mujhe dhili kar diya. Mere par aise hi chadha rah, mujhe apne niche daboche rakh. Mein purn tript ho gai." Tabhi mere lund se jor se jwalamukhi phat pada. Lund se pighla lava maa ki choot men bahne laga. Mein bahut tezi se hum donon ke ras se sarabor choot mein phachaak phachaak karke dhakke maar raha tha. Dheere dheere maa ke saath mein bhi shital padta gaya.

Hum dono ek doosre se ekdam chipak gaye aur kai der usi mudra men purn tript ho pade rahe. Kuchh der baad maa uthi. Sofe se usne saare kapde liye aur nangi hi apne kamre men chali gai. Kuchh der baad mein bhi utha. Bathroom men ja haath munh dhoya aur night dress pahan kar so gaya. Aaj bahut achhee neend aai. Sone ke baad ek baar neend lagi to subah hi khuli. Office jaate waqt maa ne nasta diya par wah roj ki tarah bilkul samanya thee.
Shaam ko theek samay par mein ghar par aa gaya. Roj ki hi tarah hamne dinner liya. Aaj maa phir nahane chali gai. Meine bhi bahut tabiyat se shower ka maja liya aur sofe par baith kar maa ka intazaar karne laga. Jab maa mere room mein aai to aaj wah sexy open night gown men thee. Gown ke straps usne aage pet par baandh rakhe the. Chal kar aate samay uski bhaari choochiyan gown men uchhal rahi thi.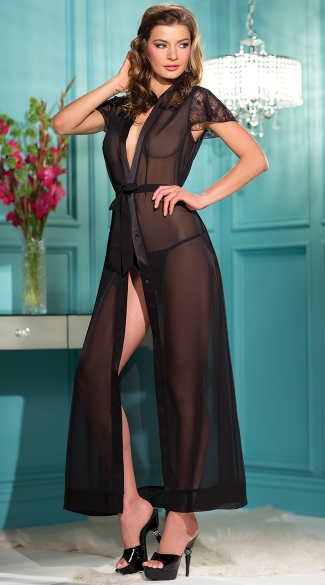 "Lagta hai badi besabree se intazar ho raha hai." Maa ne apni swabhawik hansi se poochha.
"Jis intazar ka phal meetha ho us intazar men bhi maja hai. Par maa aaj to tum kayamat dha rahi ho meri radha rani. Badi mast lag rahi ho is khule gown men, dekha aise kapdon ka kamaal. Ek dam meri naujawan biwi lag rahi ho, kyon ho na?" Meine sofe ke paas khadi maa ka haath pakad ke kaha.
Maa: "Biwi nahin girl friend kaho; kya bhool gaye, abhi do din pahle hi to tune mujhe apni girl friend banaaya tha. Kal to mein itni bechain ho gai ki tumhen theek se dekh hi naheen saki. Pichhle 15 saal se jo meri tammanaayen soi padi thi unhe tumne ekaaek jaga diya tha. Mere poore shareer mein aag si jalne lagi thi aur chintiyaan si rengne lagi thi . Jab tak tune meri pyasi dharti par pyar ki bauchhaar nahin ki mein dhoo dhoo karke jal rahi thi. Lekin aaj apne lal ki poori jawani achhee tarah dekhungi. Tere matwaale ang ko ji bhar ke nihaarungi, use khoob pyar karungi. Waise to tu mujhe icecream candy khilaane kahaan kahaan le jata rahta hai aur poochh poochh khilaata hai; aaj apni nichewali candy is maa ko nahin khilaayega?"
"Ab rajmata itni jaldi bhi kya hai? Aaiye aapke liye meri god ka rajsinghasan khali hai. Aap jab bhi padhaaren meri god mein hi aakar baithen. Aap mere se pyari pyari khul ke baaten karen. Mera matwala lund to ab aapka bina mol ka ghulam hai. Jab sarkaar hukum karenge, bilkul seedha khada hoke aapko salute karega. Aap jahaan hukum denge wahin dauda chala jaayega." Yah kahte huye meine apni sexy maa ko haath pakadke aapni god men baitha liya.
Maa: "Yah to bahut hi pyara swaamibhakt aur aagyakari sevak hai. Aise sevak ke liye to mere mahal ka har dwaar khula hai. Kahin bhi koi pahra nahin hai aur na hi kahin rok hai. Iski jab bhi jis samay jahaan jane ko ichha ho wahaan fauran berok tok ja sakta hai. Rajmahal ki maharaniyon ki seva men to aise hi fauladi jism ke mustaid ghulam chahiye."
Mein: "Yah aapka pyara ghulam theek waisa hi hai jaisa ki aap chaahti hain. Yah is vishal rajmahal ka har band pada aur gupt dwaar khud ba khud talaash lega aur apna rasta khud bana lega."
"Is rajmata ko to tune ek hi baar men chod kar apni daasi bana liya hai. Mujhe nahin banana tere maharaj jaise lund ki rajmata, mein to aise matwale lund ki rakhail ban ke rahungi. Jab bhi yah khada hoga to mein apni choot kholke iski seva mein apni taangen phaila dungi. Chalo ab utho aur apne kapde kholo. Mujhe to abhi candy choosni hai." Maa ne machal kar kaha. muje to tuneitni jaldi phir se shuagan bana diya.
Maa ki baat sunte hi mene kaha , maa itni jaldi kaha tu shuagan bani . aurat shuagan tabhi banti hi jab usse roz chudwane ke mota lamba lund mile jo usse chod kar usse shant kar sake ir tum to pichle 15 saalo se se ek widhwa ka jeewan ji rahi thi kyuki tuze pichle 15 saalo se chudwane ke na lund mila jab ki tere jaise mast aurat ko to din mi 3 bar lund chahiye.or phir mi aagyakari balak ki tarah sofe se utha aur ek ek kar saare kapde utaar maa ke saamne poora nanga ho gaya. mera lauda lohe ki rod ki maa ke samne khada ho kr maa ko salami de raha tha.Maa sofe se uth kar bed par baith gai thee. Mera lund tan gaya tha jise maa ne apne naram haath mein le liya aur muthiyane lagi.
"Itna pyara candy sa lund aur rasgulle sa supara. Ise aaj jee bhar ke choosungi. Maine aaj tak kisi mard ka lund naheen choosa lekin kalpanaaon mein kisi mote aur tagade lund ko pakki lundkhor ki tarah choosa karti thee. Aaj waisa hee lund mere saamne hai.main; haye meri radha rani aaj mi tuze apne is mast lund ko chuswayunga hi nahi balki apne is laude ki cream bi khilaunga mere dwara mere lund ka makhan khilane ki baat sun kar maa muskara di. Vijay mere balma apne vishal lund ko apni is dassi ke mukh mein dede." Yah kah kar maa ne mujhe bed par le liya aur khud chit let gai. Meine maa ke kandhon ke dono or ghutne jama liye aur maa ke mukh men apna lund de diya.
maa honth gol kar ke mukh se lund ko bahar bheetar karte huye gila karne lagi. Phir jee jaan se koshish karti jitna ho sake mukh ke andar lene lagi. Poori koshish ke baad bhi maa 6 inch ke kareeb hi lund mukh men le pai. Maa kai der mere lund ko choosti rahi, supare par jeebh phirati rahi, 1-2 baar aandon ko bhi mukh men bharne ki koshish kee.
Chapter 5